IMPLEMENTASI ALGORITMA FAST CORNER DETECTION DALAM PERANCANGAN APLIKASI PENGELAN HEWAN BERBASIS AR
Keywords:
Augmented Reality, Learning Media, Endangered Species, Unity 3D, Vuforia SDK
Abstract
The purpose of this study was to present findings on endangered species, specifically focusing on endangered animals worldwide. Several species were selected for investigation, including orangutans, Komodo dragons, Kakapo (Strigops habroptilus), Javan rhinos, Amur leopards, and vaquitas (Phocoena sinus). Augmented reality, a technology that merges the real and virtual worlds through computer devices, was employed by the author to develop an animal recognition application. The aim was to create an engaging educational tool, particularly targeting school children, to facilitate learning about endangered animals. The research progressed through three stages: gathering information on endangered animals globally, examining existing augmented reality applications, and designing markers for detection using the fast corner detection algorithm. Android, a Linux-based mobile operating system, offered an open platform for developers to create applications compatible with various mobile devices. Consequently, the outcome of this study manifested as an augmented reality-based application that delivers comprehensive information on endangered species. The application's potential to serve as a captivating medium for education and knowledge acquisition is highly anticipated.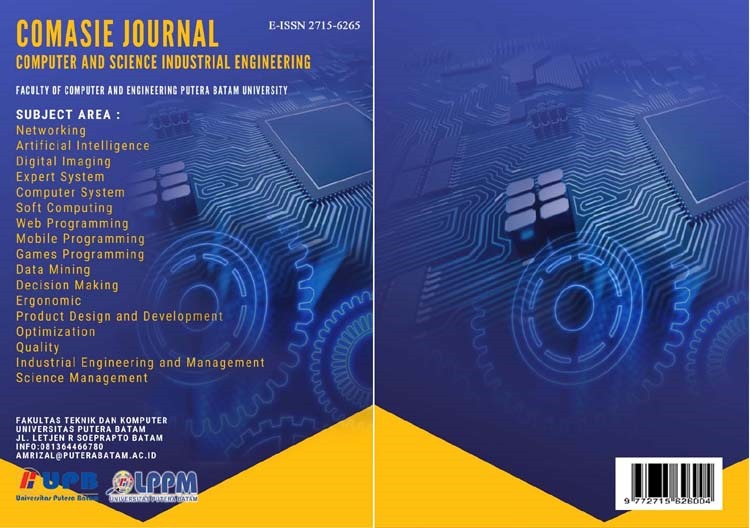 Downloads
How to Cite
Java, I., & Fajrin, A. A. . (2023). IMPLEMENTASI ALGORITMA FAST CORNER DETECTION DALAM PERANCANGAN APLIKASI PENGELAN HEWAN BERBASIS AR . Computer and Science Industrial Engineering (COMASIE), 9(3). https://doi.org/10.33884/comasiejournal.v9i3.7689