ANALISIS KESEHATAN DAN KESELAMATAN KERJA PADA KARYAWAN PROSES DEBURING DI PT YEAKIN PLASTIC INDUSTRY
Keywords:
HIRADC, Occupational Safety and Health, Workplace Accidents
Abstract
In this process, employees who carry out deburing activities have various risks of work accidents and hazards that can be detrimental to employees and the company. Like a hand squeezed by a machine, the residual dust that is generated can cause coughing and shortness of breath. In January 2022 there was a work accident that caused an employee's hand to be injured because it was pinched by a machine in the injection molding department. The purpose of this study is to prevent work accidents and implement OHS with the aim of improving the performance of employees, especially in the deburing work process. The method used is Hazard Identification Risk Assessment and Determining Control (HIRADC). The results of the study were that there were no more types of hazardous activities or situations with extreme and high levels of risk, activities or hazardous situations with moderate risk levels became 42 risks (70%), activities or hazardous situations with low levels of risk became 5 risks (8.33%).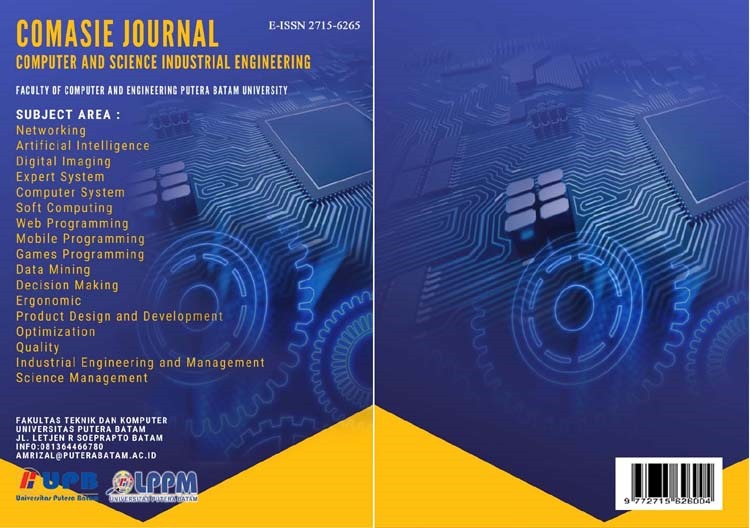 Downloads
How to Cite
Fitri, R. T., & Sumantika, A. . (2023). ANALISIS KESEHATAN DAN KESELAMATAN KERJA PADA KARYAWAN PROSES DEBURING DI PT YEAKIN PLASTIC INDUSTRY. Computer and Science Industrial Engineering (COMASIE), 9(3). https://doi.org/10.33884/comasiejournal.v9i3.7698