IMPLEMENTASI DATA MINING DALAM PREDIKSI KEPUASAN BELAJAR SAAT PANDEMIC COVID MENGGUNAKAN ALGORITMA C 4.5
Keywords:
Covid, Data Mining, Algoritma C4.5, Analysis, Study
Abstract
In 2020, the Covid-virus pandemic has spread throughout the world, including in Indonesia, of course affecting all aspects, especially the lives of Indonesian people, including education during the online learning process and the transition from face-to-face processes, of course, various obstacles arise including the lack of students understanding the teaching and learning process, and teachers who are unable to convey material optimally, that's why this online learning system requires the implementation of Data Mining to maximize learning and help related parties. The method used in this research is analysis and data mining. Analysis is an attempt to observe something in detail. things or things by outlining its constituent components or constituents for further study. Data mining, also known as knowledge, is one of the fields whose rapid growth is due to the high demand for added value from large-scale database batteries. From the research that has been done, it indicates that the decision tree can be a reference for schools in order to increase student and female learning satisfaction in the learning process, and based on the results of system testing it can be concluded that this application was successful in increasing student satisfaction in online learning during the covid pandemic. Data mining is used by the C4.5 algorithm to interest students in online learning during the corona virus.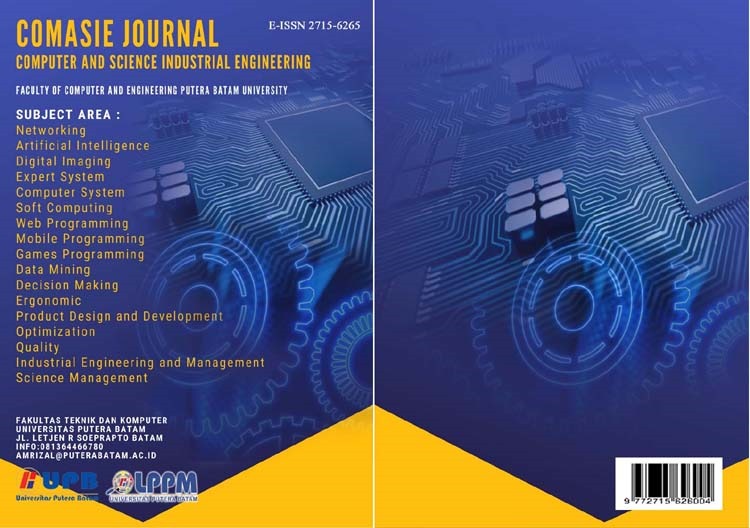 Downloads
How to Cite
Siahaan, A. E., & Fauzi, R. (2023). IMPLEMENTASI DATA MINING DALAM PREDIKSI KEPUASAN BELAJAR SAAT PANDEMIC COVID MENGGUNAKAN ALGORITMA C 4.5 . Computer and Science Industrial Engineering (COMASIE), 9(8), 40. https://doi.org/10.33884/comasiejournal.v9i8.7949