ANALISIS PENGENDALIAN KUALITAS PRODUK TLS PADA PT HO WAH GENTING
Keywords:
Statistical Proses Control, Peta P
Abstract
ABSTRACT
One of the keys to success in winning industry competition in the future or in the era globalization is to pay attention to quality issue.  For that reason, if a company wants to survive, particularly in facing the future, so are required to pay attention to the quality.PT Ho Wah Genting is company operating in manufacturing sector that produces cable wire, by which one product is TLS. According to observation, there were three problems during the printing procces. Malformed product is being, and less product defects. The research on p's control maps show that there's data that's out of control. Based on the analysis of the defect using the fishbone diagram for every flaw there are some factor which are human being. Machines, method, material, and also the neigborhood. Based on the analysis in the field, the product defects cannot be eliminated because when the machine is set up, it will also defect product. Based on the three alternative design tools obtained, the third design alternative was chosen because it is effective in helping operators maintain product quality and in accordance white the constraints faced by operators during the production process.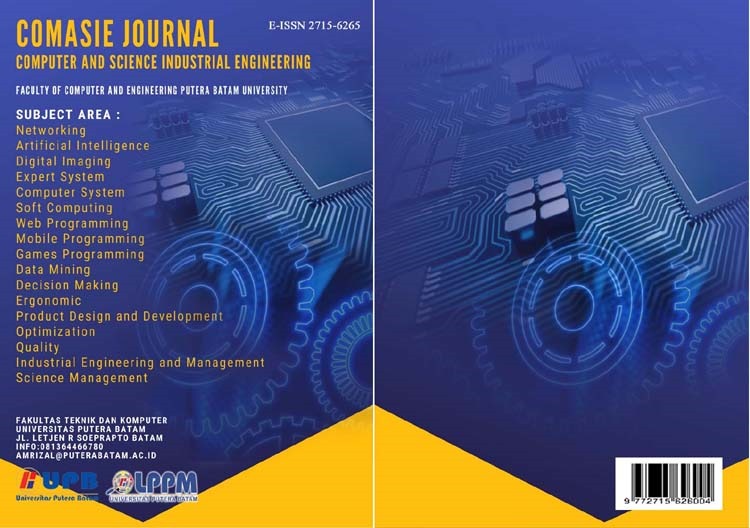 Downloads
How to Cite
Hanyel, H., & Fajrah, N. (2023). ANALISIS PENGENDALIAN KUALITAS PRODUK TLS PADA PT HO WAH GENTING. Computer and Science Industrial Engineering (COMASIE), 9(8). https://doi.org/10.33884/comasiejournal.v9i8.7972