TINJAUAN TERHADAP E-PROCUREMENT DI INDONESIA
Keywords:
Policy,Institutional,E-Procurement
Abstract
The purpose of this study is to see/review how the implementation of the procurement of Public Goods Electronically (E-Procurement) considers E-procurement as an instrument that can prevent corruption in the budget for procurement of goods and services in terms of regulatory policies and leadership related to institutions. The type of research used in this research is narrative with a qualitative approach. The results of this study indicate that regulations still have weaknesses. Various regulations at the institutional and government levels often lead to different implementations. Actors who do not have different interests in the field have weak interpretations so that leadership tends to be intervened by several parties, thus triggering institutions.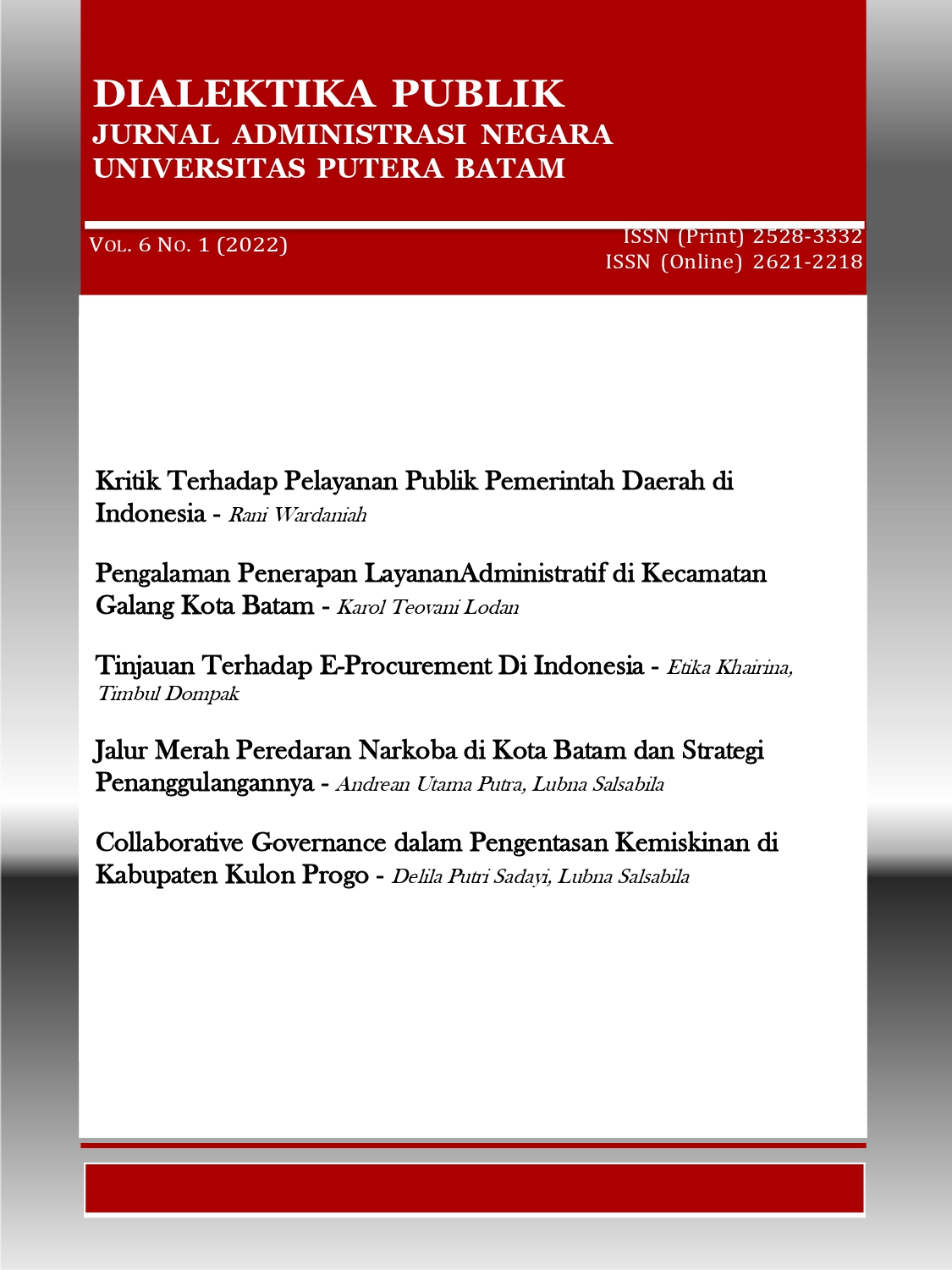 Downloads