Pengalaman Penerapan Layanan Administratif di Kecamatan Galang Kota Batam
Keywords:
KecamatanKecamatan, Administratif, Pelayanan
Abstract
This research aimed to examine the efforts made by the Galang District government in providing administrative services, especially for people living on the island. The geographical condition of the sub-district, which consists of four urban villages located on the island at varying distances, certainly has its own challenges. Type of research used in this article is descriptive qualitative approach. Data sources derived from primary and secondary sources. Data was collected through documentation and interviews. The results showed that to fulfill the community service on the surrounding islands, several efforts had been made, namely coordinating with the ward, collaborating with pompong drivers, providing official housing in the sub-district office complex, and socializing the available administrative services. The pattern of administrative services is made flexible with the principle of fulfilling the rights of the community in obtaining the best possible service. The experience of implementing administrative services for the community showed that the importance role of the sub-district as a regional apparatus. Districts, as regional apparatus, are required to be spearheading of services that need to carry out a series of strategies and improvements to serve the community. The sub-district apparatus was required to find ways to provide and distribute services to the community according to their needs, even with geographical challenges.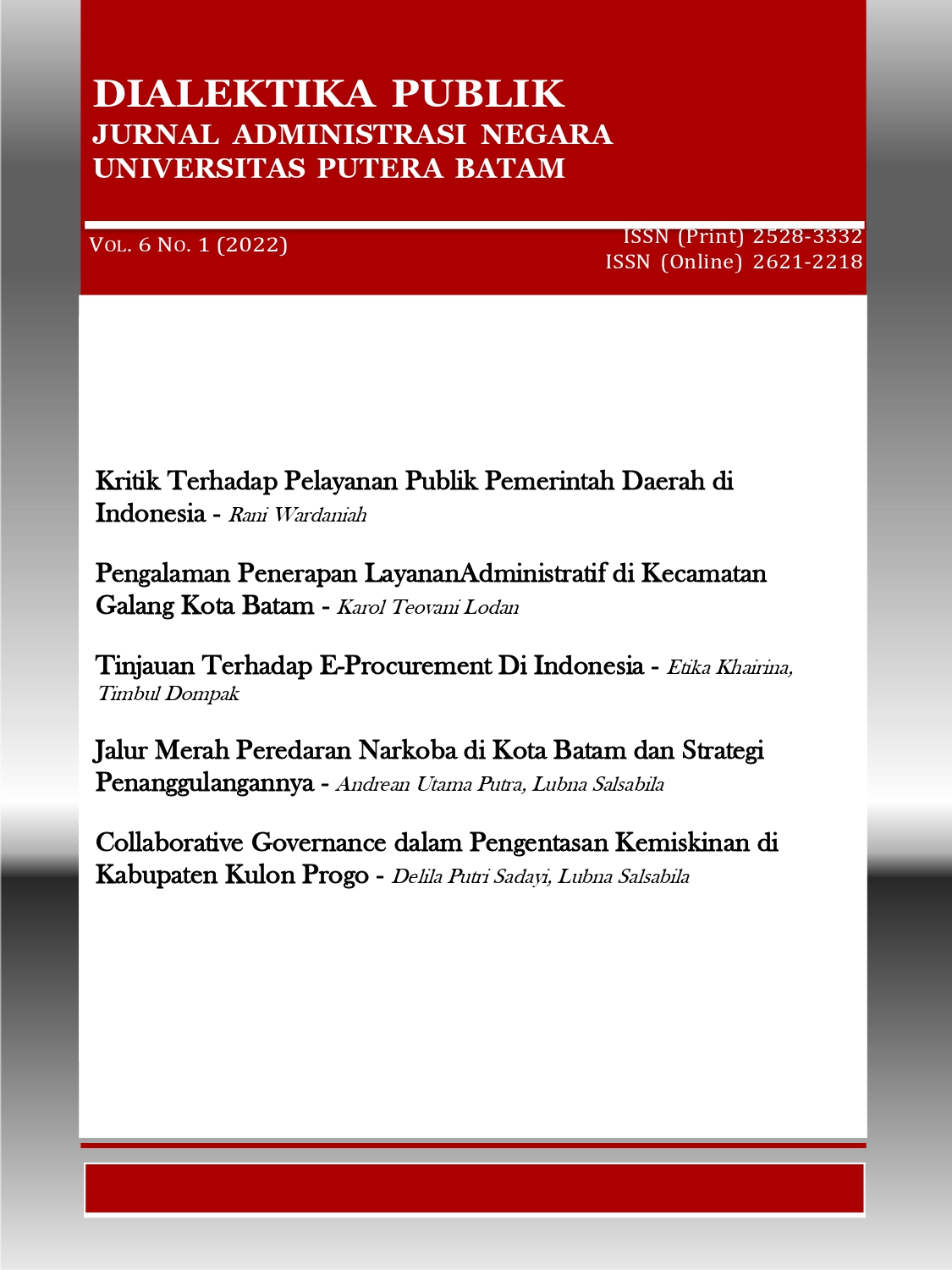 Downloads