PENGARUH PEMBERIAN MEREK BERBAHASA ASING TERHADAP CITRA MEREK PUYO SILKY DESSERT DI KOTA BANDUNG
Keywords:
Brand Name, Foreign Branding, Brand Image, Brand Management
Abstract
In recent years, foreign branding strategy are used by many business people from Indonesia whereas the products are produced in Indonesia. This strategy has purpose to affect dimensions of brand image and brand equity. The purpose of this study is to see is there any effects and how big foreign branding effects on brand image of Puyo Silky Dessert in Bandung. This research will use descriptive and quantitative methods with descriptive analysis and simple linear regression analysis. In this study, the primary data obtained using questionnaires and using non probability sampling technique with total sample of 270 respondent who knows about the brand both consumers or prospective consumers. The final result shows that  foreign branding that used by Puyo Silky Dessert has 51% significant effect on brand image.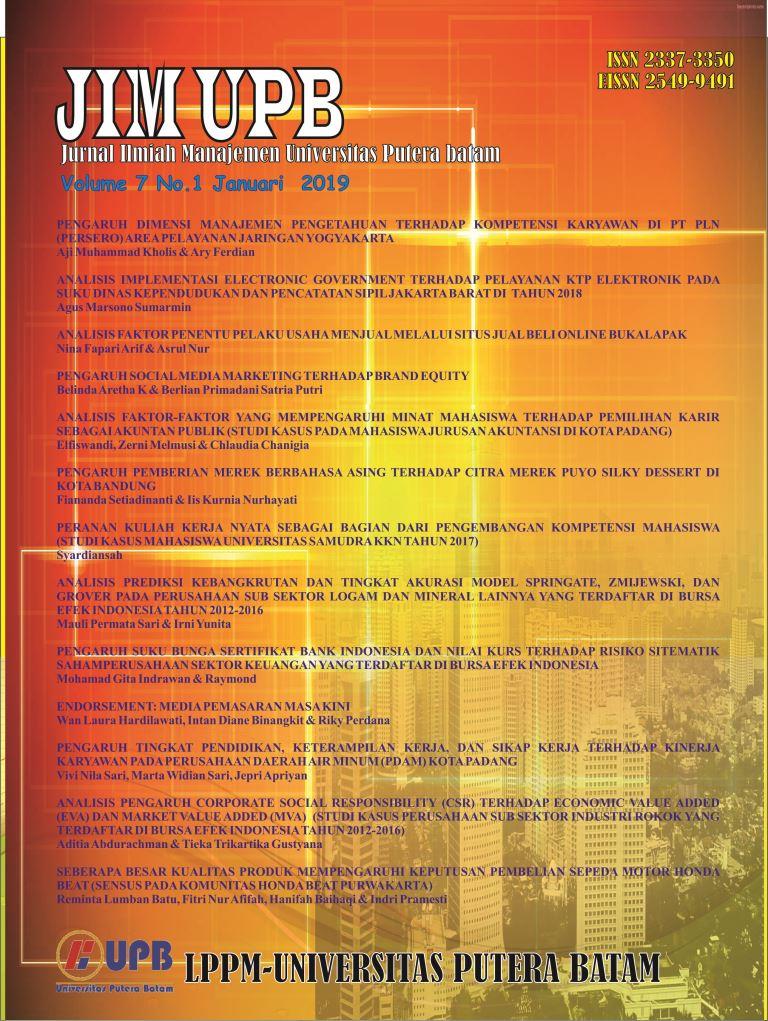 Downloads