SEBERAPA BESAR KUALITAS PRODUK MEMPENGARUHI KEPUTUSAN PEMBELIAN SEPEDA MOTOR HONDA BEAT (Sensus Pada Komunitas Honda Beat Purwakarta)
Keywords:
Honda, Product quality, Purchasing decision
Abstract
Honda is one of the companies that issued a lot of vehicle products, one of which was Honda Beat. This study discusses how much influence the quality of the product has on the purchase decision of the matic Honda beat motorbike at the Honda Beat Community in Purwakarta. The reason the author adopted this title as research material was due to the phenomenon of Honda beat motorbike users who continued to be in the number one position of Honda motorcycle sales. The methodology used in this research was descriptive and verification method with a quantitative approach. The purpose of this research is to find out the description and measure how much influence the quality of the product on the purchase decisions of Honda Beat motorcycles.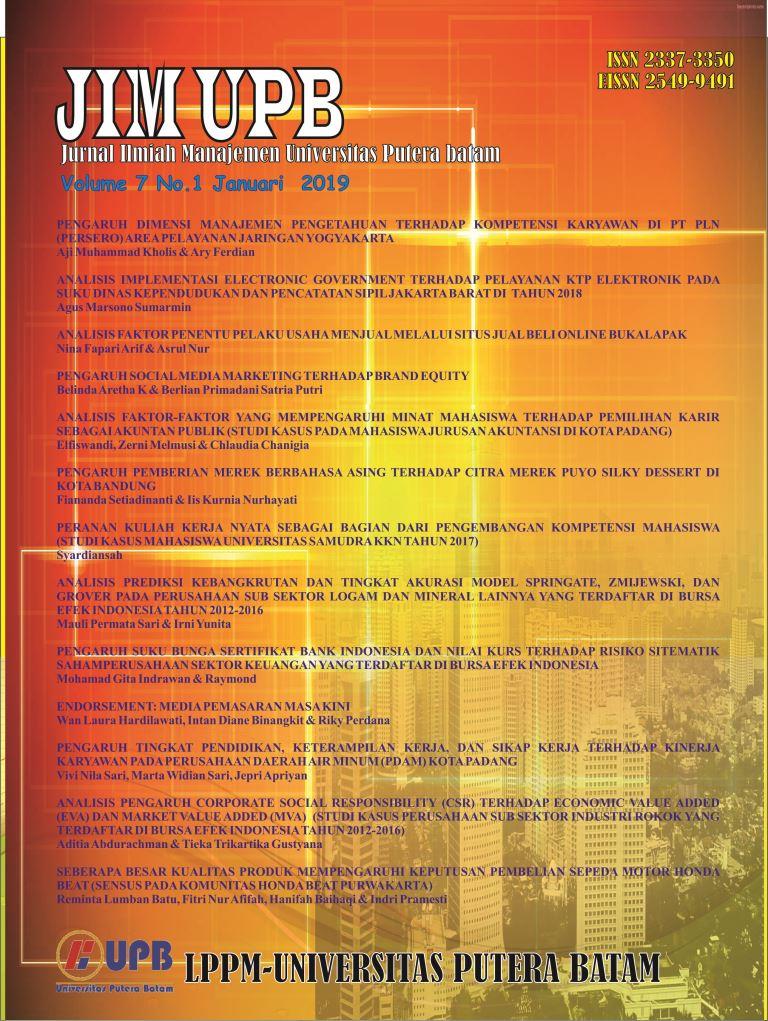 Downloads