THE VOCABULARY UNDERSTANDING OF READING TEXT IN HOSANNAH BATAM SCHOOL
HOSANNAH BATAM SCHOOL Frangky Silitonga Universitas Putera Batam frangkyka@gmail.com
Abstract
Research carried out Team Lecturer English Language and Martial Arts University Putera Batam in grade 7th Junior HOSSANAH Bengkong Batam towards mastery Vocabulary affect the ability of students to teaching Reading Comprehension, shows that the mastery of English vocabulary is directly proportional to the ability of students to read English language students. Students who have a high vocabulary, higher the ability to read English. The same thing happens on a low student mastery of vocabulary, ability to read English also lower
References
Cohen, L. (1996, January). Teaching Vocabularies to English Teacher Trainees. English Teaching Forum, 1996.
Decure, N. (2003, October). Designing Vocabulary Games: How to Use Words from a Text. English Teaching Forum, 2003.
Frazee, B and Rudnitski. (1995). Integrated Teaching Methods: Theory, Classroom Applications, and Field-Based Connections. United States: Delmar Publishers.
Harmer, J. (2001). How to Teach English. London: Longman.
The World Book Encyclopedia Vol 16 - Q-R. Chicago, Illinois, U.S.A., World Book Incorporated, 1985
Tim Penyusun Kamus Pusat Pembinaan dan Pengembangan Bahasa.( 1990). Kamus
besar bahasa Indonesia cetakan 3, Jakarta: Balai Pustaka.
Webster's third new international dictionary Vol II. (1981). Chicago,London,
Toronto, Geneva, Sydney, Tokyo, Manila: G 7 C Merriam Co.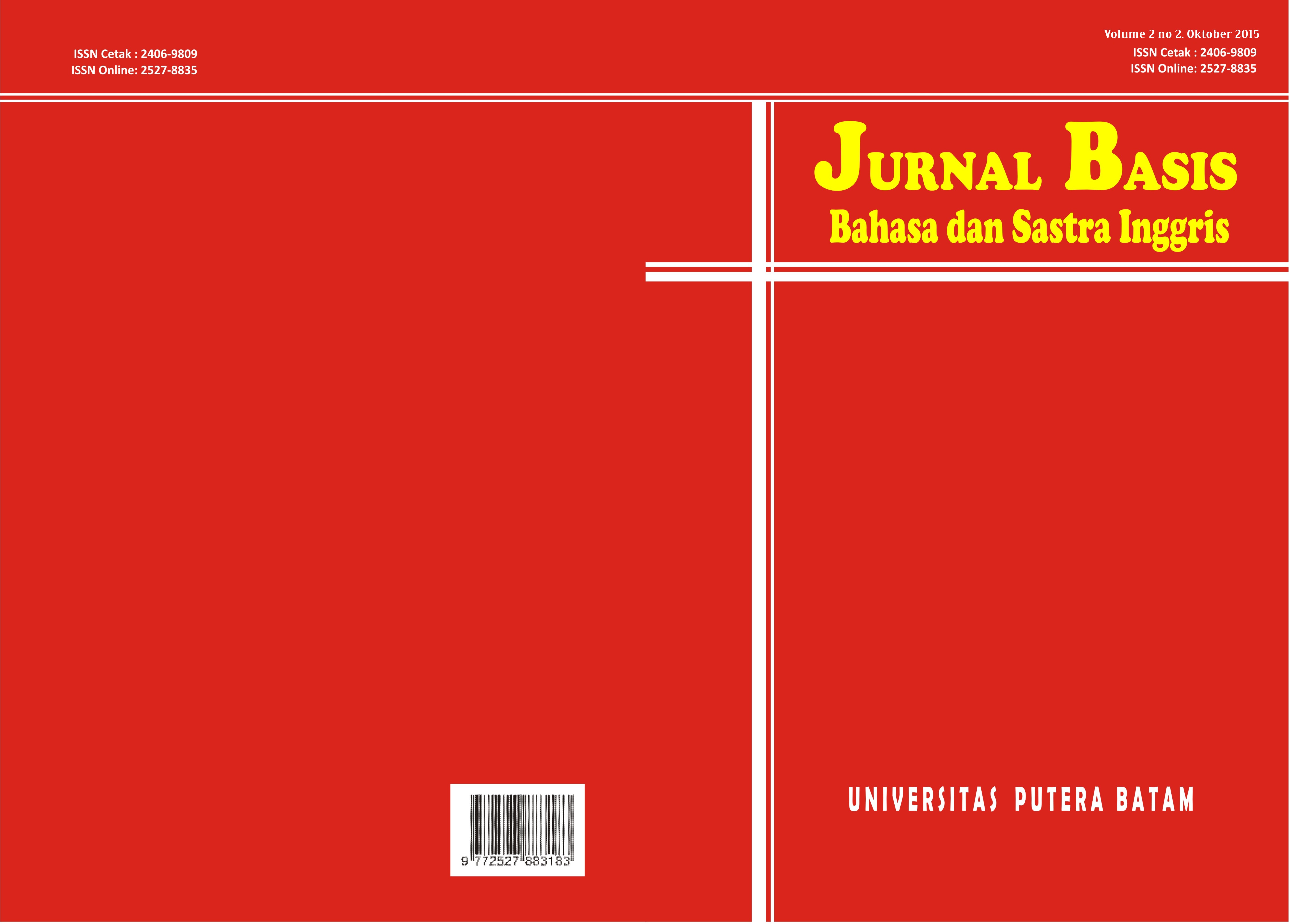 Section
BASIS VOLUME 2 NO 2 OKTOBER 2015