THE REFLECTION OF SOCIAL CLASS CONFLICT IN "THE NOTEBOOK" NOVEL BY SPARKS
Keywords:
Keywords: Sociology Approach, Social Class, Social Class Conflict
Abstract
This thesis is an analysis of the novel entitled "The Notebook" by Nicholas Sparks. This novel talks about social class conflicts that occur in the United States. Where two suitors from different classes compete for the one woman they love. This thesis uses a sociological approach and analyzes the distribution of social class in this novel and the social class conflicts that occur in this novel. In this thesis, the writer uses sociology of literature theory and social class theory to analyze the novel. The method used in writing this thesis is a qualitative descriptive method. This class difference is created because of the existence of social class groups, where they classify their social class, namely the upper class and the middle class. Where the upper class does not want to accept the middle class into their class. Differences in social class are measured by power or wealth, privileges and prestige that affect the position, lifestyle, habits and behavior between the upper and middle classes so that the gap between the two classes is so striking. The conflict that occurs is the gap in social status in life or family relationships. This gap affects the thinking of upper families who cannot accept any class group lower than them to enter their family. The theory used is the theory of sociology with experts Max Weber and Karl Max.
References
Susan, N. (2009). Teori Konflik. Yogyakarta, Indonesia: Sanata Dharma University Press.
Susan, N. (2009). Teori Konflik. Teori-teori Analisis. Yogyakarta, Indonesia: Sanata Dharma University Press
Gurr, Tirto, dkk. 2016. Modul Sosiologi. Yogyakarta: Adi Wacana.
Abrams, MH. (2012). Types of genres: 1 MH Abrams, and Geoffrey Galt Harpham, A Glossary of Literary Terms.
A S Hornby. 2010. Oxford Advanced Learner's Dictionary of Current English. New York: Oxford University Press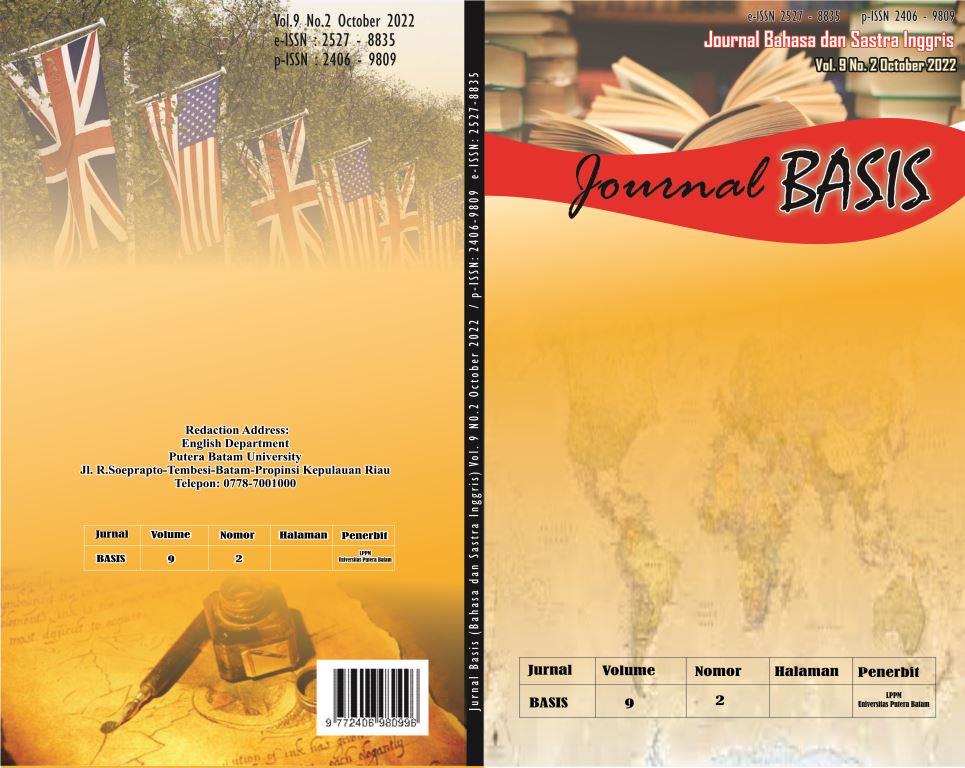 Downloads
Section
BASIS VOLUME 9 NO 2 OCTOBER 2022
License