KETERAMPILAN MENULIS PARAGRAF ARGUMENTASI MAHASISWA UNIVERSITAS PUTERA BATAM
DAIRI SAPTA RINDU SIMANJUNTAK

Universitas Putera Batam
Abstract
Writing skills as one of the skills of language skill is a skill that must be owned by students. Material writing skills in bahasa Indonesia courses one of which is to write a paragraph of argumentation. This research aims to know the skills write a paragraph of argumentation Putera Batam University which consists of 42 people samples taken with the technique of simple random sampling. The entire sample is a two-semester student who follows the General language courses academic year 2017/2018 Indonesia. This research data is data the test writing skills. There is no preferential treatment given to a sample to see how paragraph argumentation writing skills students naturally. Based on the test results, obtained an average the value of the skills writing paragraphs students argumentation is 53.64 with standard deviation 7.14.The writing skills test results are grouped in three categories, namely category enough of 11.90%, less of 19.05% category, and the category is very less of 69.05%.It was concluded that paragraph writing skills argumentation Putera Batam University still very low so that so that the professors had to find the right method to improve the writing skills of such argumentation paragraph.
References
Arikunto, Suharsimi. 2002. Prosedur Penelitian. Bandung: Rineka Cipta.
Gie, Tha Liang. 2002. Terampil Mengarang. Yogyakarta: Penerbit Andi.
Nazir, Moh. 1988. Metode Penelitian. Jakrata: Ghalia Indonesia.
Nurani, Yuliani. 2003. Strategi Pembelajaran. Jakarta: universitas Terbuka.
Slamet, Y. 2002. Dasar-dasar Keterampilan Berbahasa Indonesia. Surakarta: Lembaga Pengembangan Pendidikan.
Sudjana, N. 2002. Metode Statistika. Bandung: Tarsito.
Suryobroto, B. 2002. Proses Belajar Mengajar. Jakarta: PT Rineka Cipta.
Tarigan, Djago. 1987. Membina Keterampilan Menulis Paragraf Argumentasi dan Pengembangannya. Bandung: Angkasa.
Tarigan, Henry Guntur. 1986. Menulis Sebagai Suatu Keterampilan Berbahasa. Bandung: Angkasa.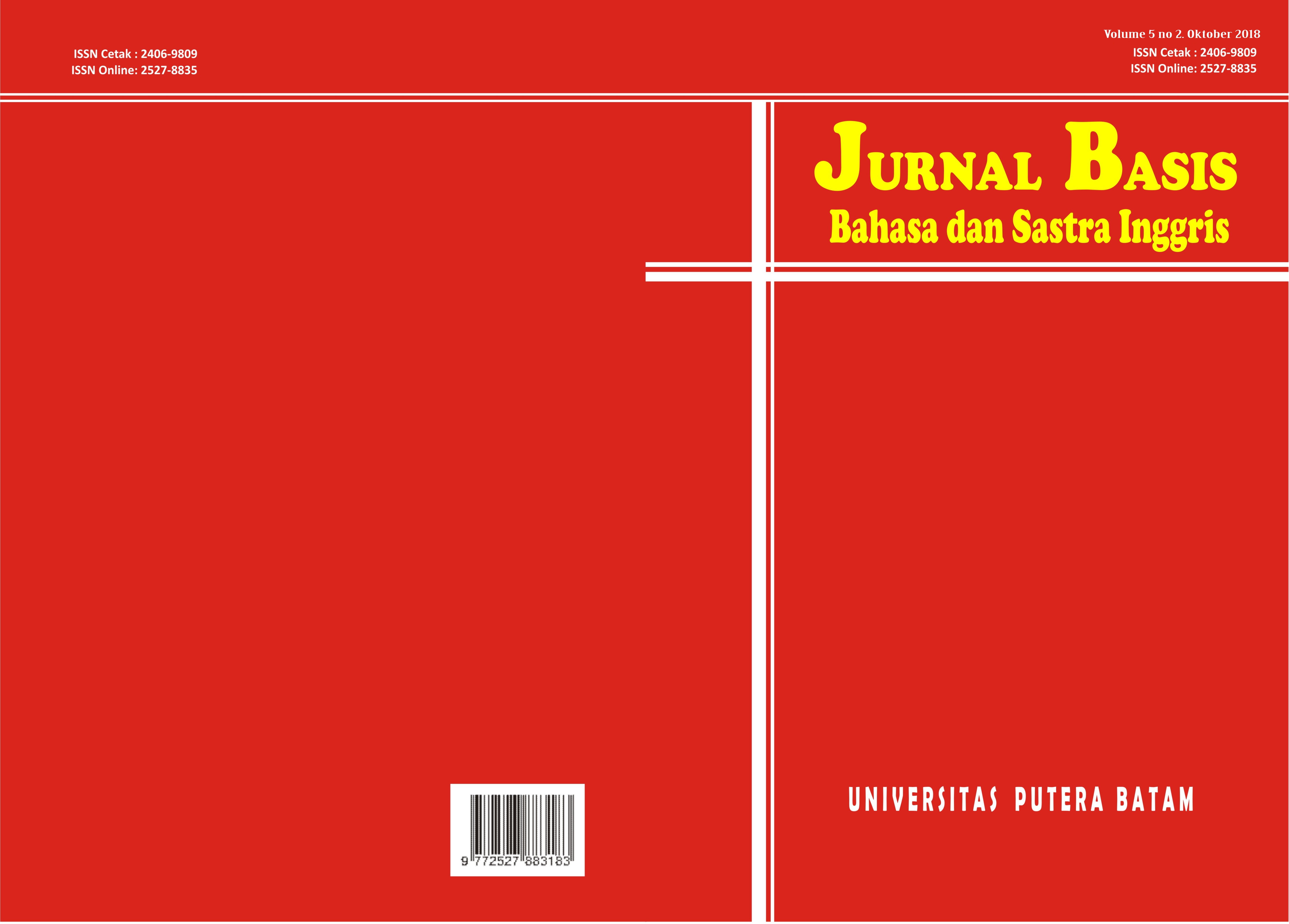 Section
BASIS VOLUME 5 NO 2 OKTOBER 2018